Over the years, the Centre has been home to many different groups and organisations including:
Uniformed Organisations
Dance Classes
A Youth Club
Various Women's and Men's Groups
Art Classes
Exercise Classes
Educational Classes.
At one time, the Centre even housed a library.
The Centre has also provided a venue for community social events, choir rehearsals, private functions, parties and much, much more. Today, the Centre is still an ideal venue for club and society meetings, classes and private parties/celebrations.
The centre has also helped people to progress their careers. In early 2011, construction students at Barnfield College used their skills, as part of an exciting project to revamp the Centre. Offering their services free of charge, they built a new porch and replaced the notice board and signage on the exterior. Inside the hall, they replaced the high level windows above the cupboards with new uPVC double glazed windows, supplied by Alpen Windows. They repainted the internal walls and doors, constructed a new cupboard to store the cleaner's equipment and solved a long standing plumbing problem.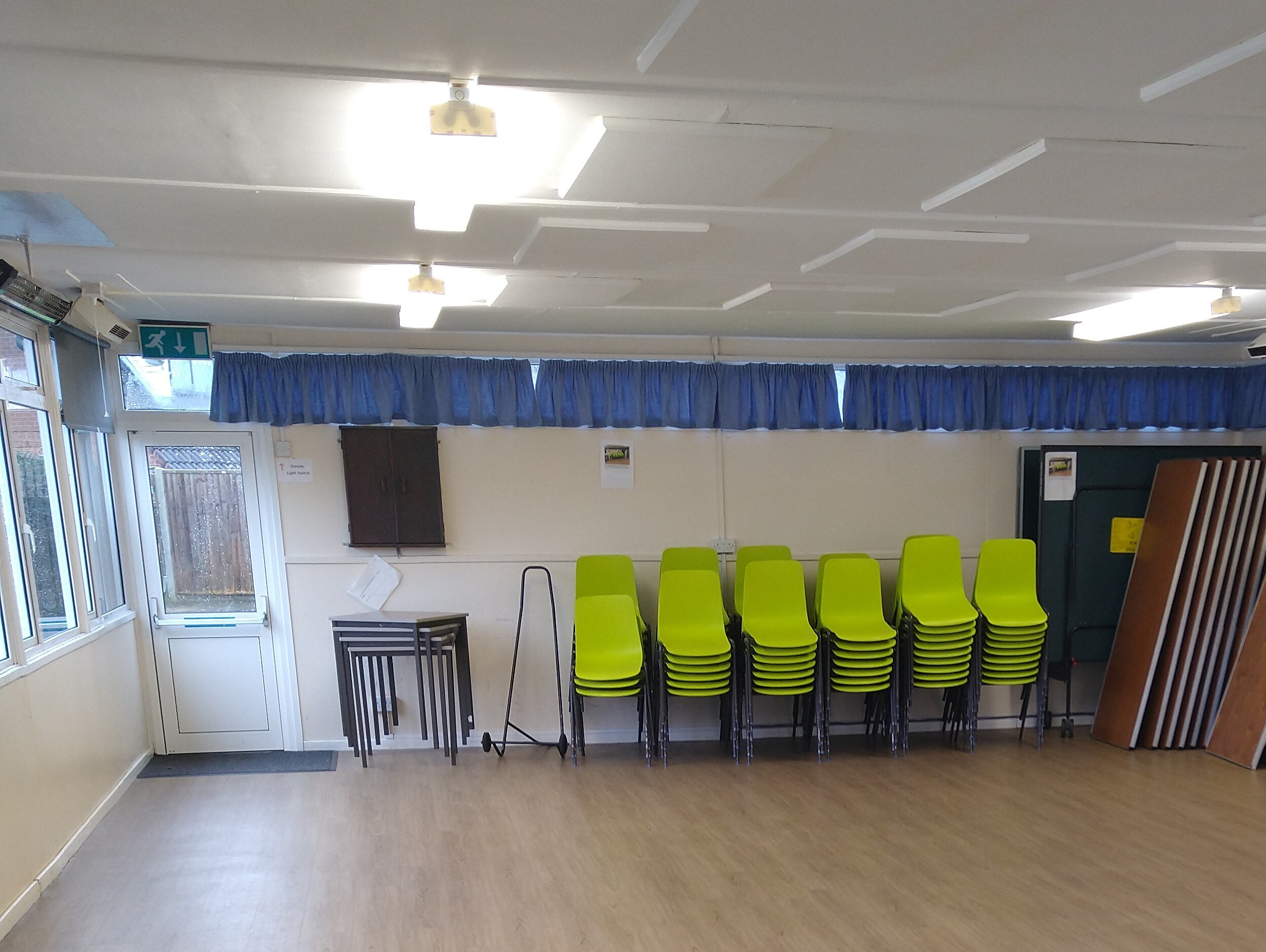 Warden Hill Community Centre is available for hire.
The good size heated hall offers just under 950 square feet of usable space (roughly 88 square metres) and, depending on your choice of layout, provides seating for up to 80 people comfortably. The Centre has chairs, ten large tables, five small card tables, six children's tables on request and a Table Tennis Table.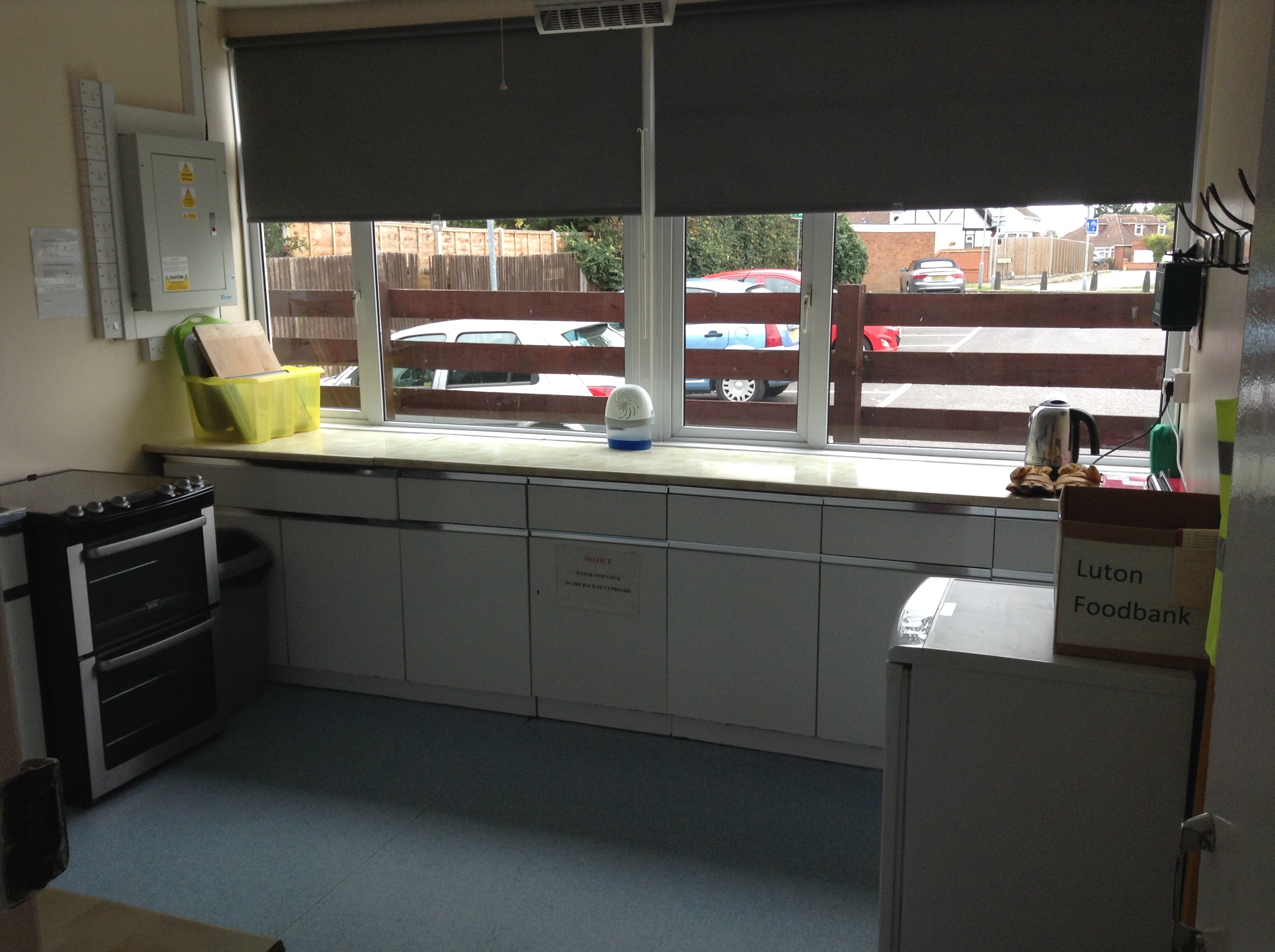 At the end of the hall, complete with serving hatch, is a good size kitchen with double sink, four ring cooker, tea urn and fridge.